Are you searching for something the best and most secure storage solution for your home, school, or office premises? Metal Lockers are unquestionably a great means to keep the belongings of the staff & students in an efficient and precise way. It's a popular storage solution that is adaptable to change & can be repurposed, reused, reconfigured, or recycled whenever required. With the developing need, more businesses are searching for modular locker systems which are built from sustainable and cost-effective materials and metal lockers are one of the most famous lines of locker systems.
Metal lockers are more durable, sturdy, and designed with adaptability which protects them from getting obsolete. Besides, the material utilized is easily reconfigured & assembled, unlike other wooden or plastic lockers. Ganga Metco is one of the leading enclosure box manufacturers that design lockers using new technology machines. Increasingly more entrepreneurs are introducing them to diverse locations like libraries, corporate offices, departmental stores, medical facilities, and fitness centers. Obviously, they have installed pretty much anywhere that is open to the public or where the staff members need an impassable storage solution for their belongings. But, why they are the most popular choice among other materials? Let's find out.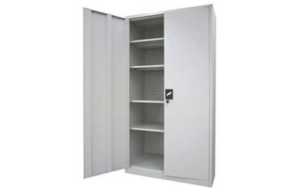 More Secure Storage
The first reason for getting a storage system installed in your area is to provide an end-to-end storage solution to your staff members & students. One of the most relevant benefits of it is better protection against damages.  Having a secure metal locker system installed in place can guarantee satisfaction and peace of mind without worrying about the safety or security of your resources.
Metal Lockers are Durable
It gives the strength, durability, and design flexibility shield against getting obsolete. You don't have to worry about getting it supplanted from time to time. Unlike conventional locker systems made of wooden & other unstable materials, metal enables faster assembly at the spot and can be effectively reconfigured according to necessity. They are highly durable & can take an impact without resulting in exterior damage. Go for a metal locker with an antirust covering that gives an additional layer of defense against water & moisture and makes the locker units last longer.
Cost-Effectiveness
Metal lockers are available in the market at very affordable prices. Designed for multi-purpose spaces, they are fit for many different environments without incurring additional costs. Because of the utilization of durable materials, they don't require round-the-year maintenance & extensive repairs. 
Offer Sustainability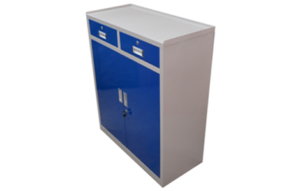 They are made from materials, like steel that are 100% recyclable &  in contrast to other designed wood items, are not intended to be in landfills at the end of their life cycle. A metal storage unit is mostly resistant to bacteria, chemicals, harmful material, as well as fire, adding more life to it. It is better in comparison to other unrecyclable plastic products in terms of maintainability & is known to survive the test of time.
Metal Lockers Are Customisable
Metal locker units can be uniquely replaced reconfigured or relocated as per your needs and wants. These can be spread with eco-friendly powder coatings, & locker doors can be perforated with unique custom-designed patterns. They are effectively accessible in different plans, shapes, sizes, and shadings, so you can customize them accordingly. If you are looking for a quality locker system that is customizable and can be changed as per your business needs, compare all the popular brands available online and decide carefully. You can also check and purchase metal lockers from Ganga Metco. Ganga Metco is also the Safe Locker manufacturer.
Metal Lockers – An Ultimate Storage Solution
Anyway, what are you waiting for? If you are looking for safe storage space for your premises, metal lockers will forever serve all your requirements. Research well & look for stores that offer a lot of choice in terms of locker compartments, sizes, security features, colors, and layout as per your applicability. So, don't wait, just install metal lockers in your space.