Protect, Brighten and Enhance your Products for years to come
High Quality Powder Coating Finishes
About Us
Ganga Metco is a renowned company situated in Haridwar, Uttarakhand providing quality services of powder coating on sheet metal and stainless steel products. Our range of products in powder coating services are Sheet Metal Enclosures, Cabinets, Transformers, Racks, Doors, Lockers and many more. We are engaged in the manufacturing of several products and providing different services for a long time and as an experienced company, We know how to serve our customers.
We have 3 CNC Punching, 5 CNC Bending and 45 Power Press Machines to provide you best services. Our highly proficient and talented professionals employ advanced machines and techniques to provide a superior range of industrial services. Ganga Metco with the mission "Quality first, Innovative products, Valuable Service", is committed to bringing exemplary finish, sturdiness and robust designs with our products, hence our products & services are high in demand for years. We have a team of highly skilled and experienced professionals using the latest technology, procedures, and high-quality raw material, a strict quality management system, to deliver high-quality products & services to our customers.
Powder covering is a material that is applied to metal surfaces while dry. It's like paint, but actually it's a powder. It's a sort of procedure that consumes powdered plastic onto a metal surface. After application, it's at that point warmth relieved with the goal that it gives a truly tough completion over metal surfaces that might not have the correct surface properties on their own. Powder coating is one of the most up to date strategies utilized for completing surfaces, returning just around 19 years or somewhere in the vicinity. It is applied as a free-streaming dry powder over the metal. It is applied to the parts, for example, bike parts, railings, windows, entryways and some more. It doesn't have a fluid transporter and along these lines, it is more dominant and more grounded than the customary fluid coatings.
Applications:
Utilizations of powder covering incorporate Custom Enclosures, Custom Metal Brackets, Custom Robot Parts, Custom Front Panels, Custom Sheet Metal Boxes, Custom Motorcycle Parts, Custom Auto Parts, Custom Toy Parts, Custom Knobs, and so on. The metal completing procedure is most generally applied to aluminum and steel.
Design Considerations:
There are a few components to consider in planning parts with powder covering as a completion. Consider making up for surface completion thickness – commonly .001 to .003 on each surface. Edges will be marginally adjusted because of the thickness of the covering. Finished powder coat will conceal scratches and scraped areas superior to anything a gleaming powder coat. Covering may not arrive at certain profound pockets and inside corners because of the electrostatic procedure. Mechanical completing of surfaces before powder covering isn't normally required as the covering covers and soothes the surface. Plain and tapped gaps may obtain a limited quantity of powder which can now and then meddles with strings. Redrilling or retapping can alternatively be mentioned.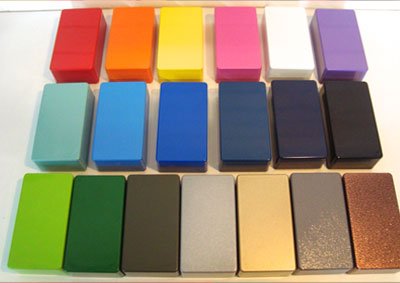 Powder Coating Colors:
We offer a powder coat completing in various hues. The hues beneath saw on your screen or printed will differ from the genuine nature of the real powder covering because of PC framework varieties.
Here are just five industries that can benefit from powder coating services:
Sheet Metal / Electrical Products - There are innumerable everyday uses for powder coated products for such products as lighting fixtures, antennas, and electrical components (Enclosures, Cabinets, Stabilizer, Inverters etc). In sheet metal - Doors, Racks, Lockers, Boxes etc. Farmers have powder coated tractors and farm equipment. Fitness buffs use golf clubs, snowmobiles, bicycles, and exercise equipment, all of which are powder coated. Office workers use metal furniture, computer cabinets, mechanical pencils and pens, thumbtacks, and other desk accessories that are powder coated. Parents have powder coated strollers, cribs, metal toys, and wagons. Homeowners have powder coated lawn mowers, snow blowers, barbecue grills, and patio furniture. These items, and many more, all benefit from powder coating finish
Pharmaceutical – Ongoing examinations have demonstrated that utilizing a curl to apply dry powder coatings to powders in the pharmaceutical business seems to improve the progression of those powders and their mass thickness. For this situation, silicon dioxide is showered onto the pharmaceutical powder. This disclosure brought about better-figured pharmaceutical mixes.
Automotive – Inside the car business, powder covering is utilized in an assortment of ways, including everything from haggles tops to entryway handles, guards, and even enriching trim. Much of the time, powder covering is utilized to shield the body of the car from erosion or rust. Notwithstanding these outside utilizations, this material is additionally utilized inside the motor on radiators, channels, and different parts. Numerous new models of Volvo and BMW are now utilizing this kind of covering, and Ford, GM, and Chrysler are trying it.
Appliances – The most widely recognized uses for powder covering in the machine business is as an afterthought and front boards of basic family unit apparatuses like stoves, iceboxes, and water radiators. It is additionally genuinely basic to locate this material utilized as a substitution for the polish that was customarily utilized in the parts for washers and dryers.
Construction – Everywhere throughout the world for as far back as three decades, manufacturers have been finding the advantages of utilizing this sort of coverage as a completion since it's durable, strong, and accessible in a wide range of hues. It is additionally impervious to UV beams and scratches, which makes it a great open-air covering material.
Consumer product industry – You will likewise discover this kind of covering utilized generally in various different items you utilize each and every day, including everything from light installations to those minor parts utilized within the hardware. Golf clubs, ski shafts, bicycles, furniture, and even mechanical pencils frequently have some kind of powder covering them. The quantity of arbitrary day by day utilizes for this kind of coverage is about interminable read more..
Pre-treatment-Pre-treatment is done a path before we start the genuine procedure. This procedure incorporates the expulsion of outer coatings from the metal surface.
Application After the Pre-treatment process, the metals are then given the powdered covering. Later on, the powder is dissolved and the most up to date plans are made.
Cure The film made during the application procedure is restored totally in this procedure.
Much the same as that, the powdered covering is finished. There may be numerous associations that give Powder covering yet our own is most likely the better one. The primary motivation behind why you ought to pick us is that we give better Electrostatic powder covering in the whole state. We are likewise great at giving mechanical powder covering administrations.
We give a superior coat on metals than some other industry. Powder covering organizations may be great at giving these choices yet we will give you better assistance. With effective work and under our incredible group's supervision we can improve items.
CNC Punching Machines
Sheet Size: 1500 x 2500 mm
CNC Bending Machines
Upto 3 Metres
Power Press Machines
10 to 100 Tons
Contact us for Powder Coating for your Sheet Metal / Steel /Aluminium Products. Fill the form given below and submit and one of our specialist will contact you shortly.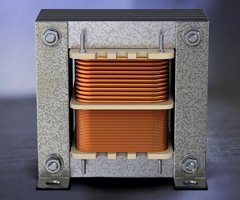 Transformer
Stabilizer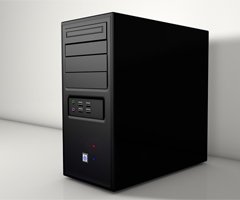 CPU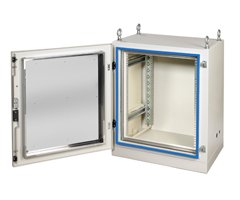 Enclosure
Lockers
Cabinet
Racks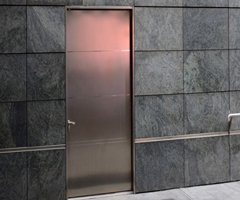 Doors
Why to choose Ganga Metco for Powder Coating Services & Sheet Metal and Steel Enclosures, Distribution Boxes, Cabinets and Products

99%
Less chance of Rusty/Corrosion

97%
Higher durability Product

21+
Cities Supplying to Across India

96.5%
Rework is not required

19+
years of experience in this Industry

98%
Deliveries on Time
Quality results guaranteed.
11
tanks branded chemical treatment process

7000+
Colors Availability
Contact Us
Contact us for Powder Coating for your Sheet Metal / Steel /Aluminium Products. Fill the form given below and submit and one of our specialist will contact you shortly.